Idea
Our core idea was simple. How can a bank claim it makes plans come true? Simple, just show how it makes real life plans come true.
This idea runs through the four stages of the campaign.
Step 1: stunt
Frank's Pop-Up Guitar School
A launch campaign increases awareness and installs the brand promise: our bank makes real plans come true.
The Stunt
The campaign starts with a stunt. We collect a note at a local supermarket. A man, say Frank, offers guitar lessons. Behind his back, we're going to boosts his business. An online film shows how his guitar lessons are promoted and eventually give rise to a pop-up guitar school.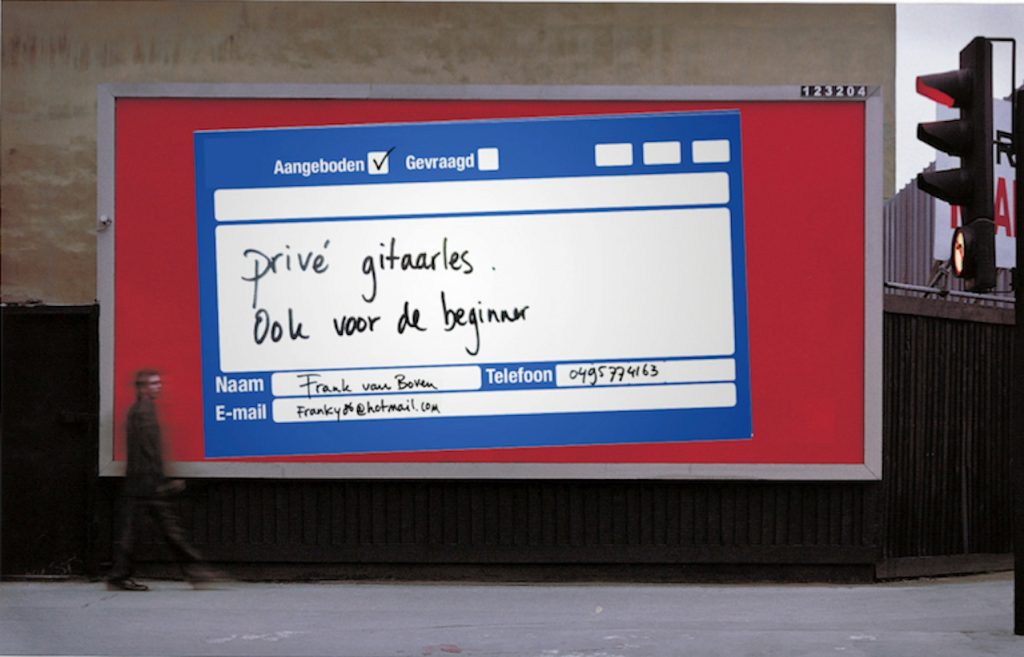 Frank's ad is collected from a local supermarket.
The original ad is enlarged on billboards, posters and flyers.
A commercial runs on national radio.
A sing-a-long parade with 50 amateur guitarists carries Frank's ad.
#GuitarFrank hits Twitter.
Frank is filmed on candid camera. He watches the stunt on a laptop.
His Fintro agent walks into the room and shows him out.
They walk to Frank's pop-up guitar school.
Cue baseline: "So, what's your plan?"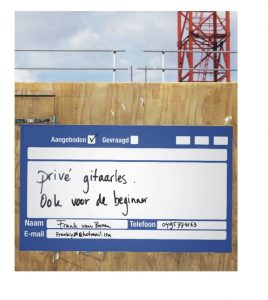 Step 2: whatsyourplan.be
The second step enhances the image of Fintro as a facilitator and collects real life content.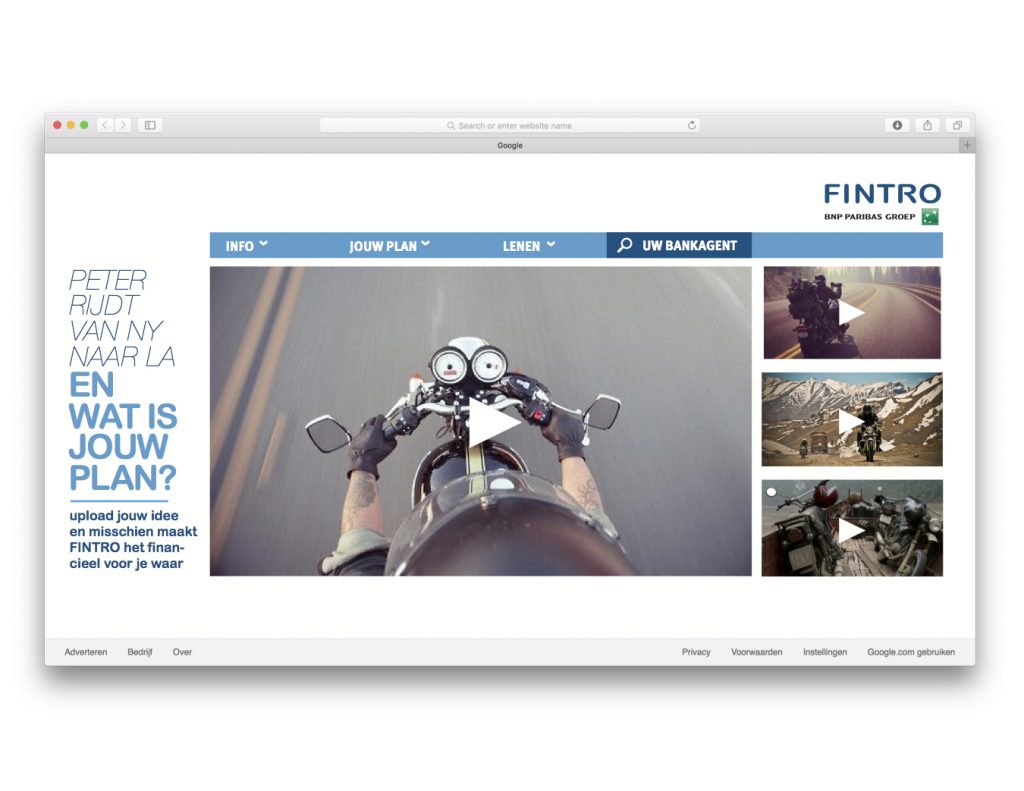 Webhub
All communications lead to whatsyourplan.be, a real life content collector.
People are invited to share their plan online, the bank agents can select and support projects in their area. Short films show particular plans taking shape, financially and otherwise.
Step 3: Ambassadors
Fintro handpicks interesting clients and turns them into ambassadors for mortgages, car loans and other sorts of financing with extensive social coverage.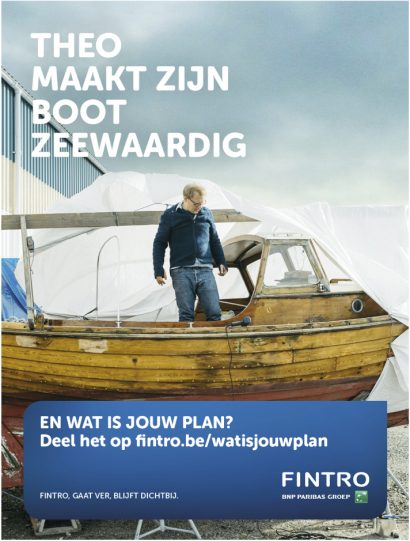 Step 4: Products
With the name of Fintro established and the webhub in place, the way is paved for many years of real life product campaigns.
Car Financing
We take car-financing stories from the webhub for example and use real life data to transform it into a truthful national product campaign.
Print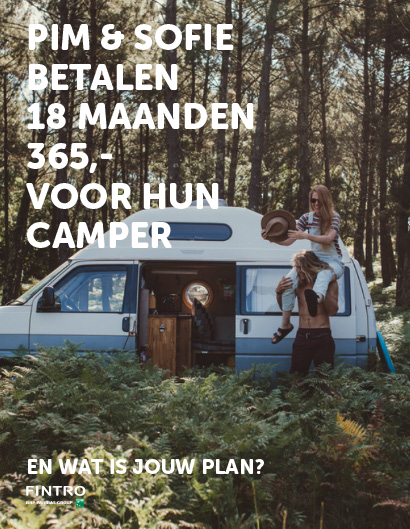 Project Credits:
Koen Van de Wouw (AD) Tom Berth & Geert de Rocker (CD)